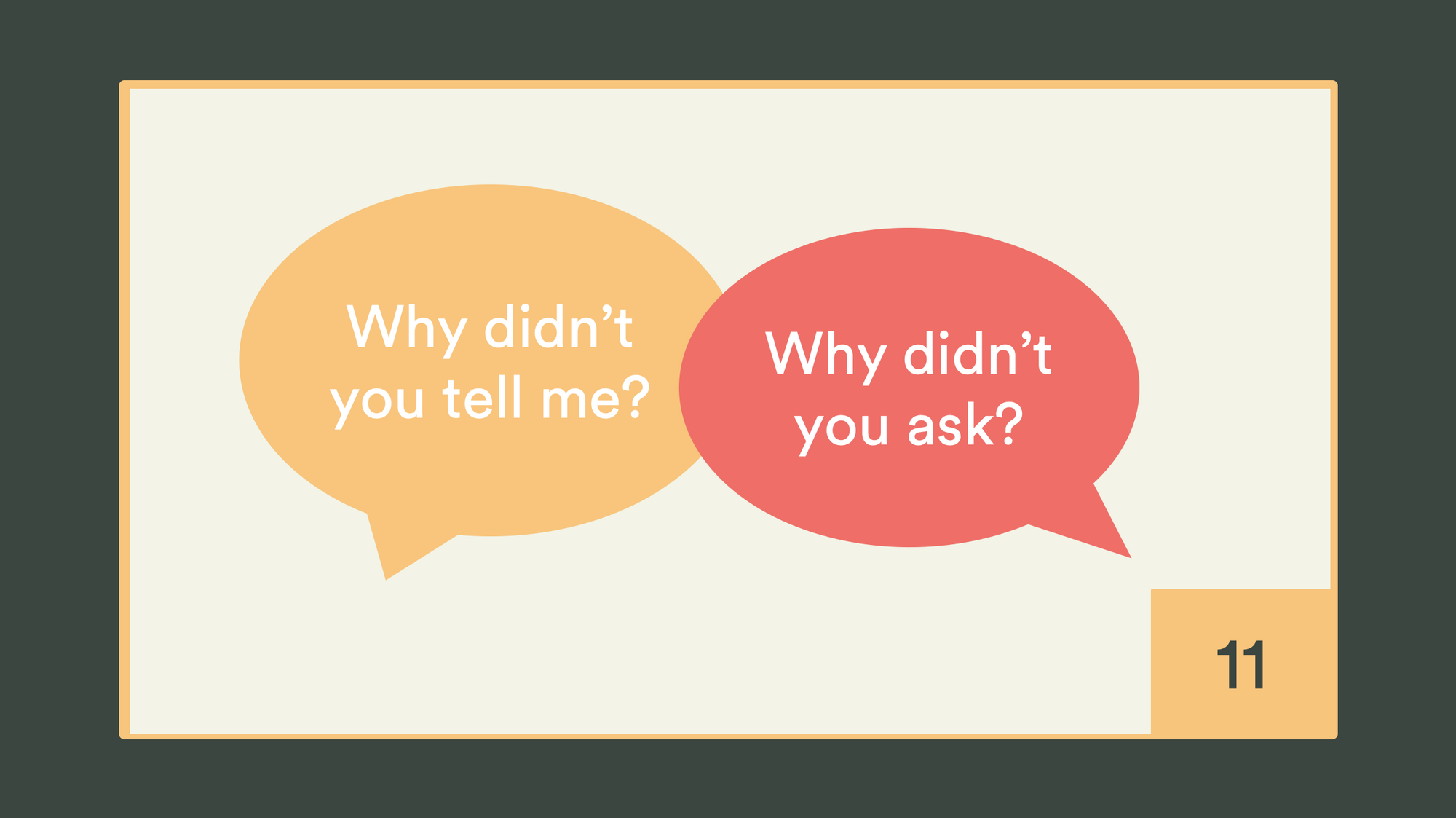 When someone says, "Why didn't you ask?", you know you've waited too long.
And if someone says, "I don't want to talk about it", it's probably because you were too quick to ask questions.
There are thousands of books and articles on how to ask the right questions. But like anything else in life, timing is everything.
So, how do you increase your chances of asking the right question at the right time?
My advice is to:
❤️ Commit – make a conscious decision to engage wholeheartedly in the conversation
🤐 Wait – the risk of asking too early is much greater than the risk of asking too late
👂 Listen – don't assume you know what's important to ask, at this point none of you probably do
🔗 Connect – use your own experience to better understand the people you're talking to
🤔 Reflect – ask yourself what you consider important in this situation
🌱 Try – use what you have learned to formulate a question that can help you take the next step together
To contribute to today's door in The Curious Christmas Calendar, write a comment on LinkedIn where you:
Tag a person who has a talent for asking the right question at the right time, or
Share a question that can help us take the next step together